Here we are. Nearly at the end of 2015. Time for reflection, time for planning. In this post, the reflection, the planning is on one topic: reading.
---
2014 Reading with Intent
I have finished 66 67 books in 2014 – the complete list is on my Biliophagy page (finished the 67th at 9.30pm December 31 2014 – hours to spare!). I read some awesome books this year. I kicked off (pre-blog) doing a massive re-read of my Black Library novels, delved in to some classics I had never read (1984 and Fahrenheit 451 were stand outs), and hit some excellent non-fictions (In Cold Blood, The Right Stuff). I've finished the year much the same way as I started – re-reading favourites (Thomas Covenant Chronicles) – but with a more writerly focus, a deeper consideration of why these novels speak to me. All in all, I think I've achieved a good number here. But, as I outlined in my 'Reading with Intent' post, there is a need for a writer to stretch themselves – both in writing and reading, so in 2015, I've decided to do a reading challenge.
2015 Reading Harder
I was pleased to see the following challenge put forward by Book Riot – the 2015 Read Harder challenge (here is the group on GoodReads). Whilst most challenges I have seen focus on the quantity of books read, this challenge only asks for 24. What clinched this challenge for me however is the focus on expanding the reader's exposure – different genres, different cultures, different perspectives. It is fully in line with my reading with intent focus, and there are some that I'm really looking forward to reading. Here is the list of challenges, and the books I am thinking about fitting into these. Nothing is final until I've read them of course. If you end up doing this challenge, let me know either here or link to me on GoodReads.
A book written by someone when they were under the age of 25
Having enjoyed In Cold Blood, I thought I would give Truman Capote another shot and try Other Voices, Other Rooms.
A book written by someone when they were over the age of 65
Something by Margaret Atwood after 2004 (she was born late 1939). Unfortunately this excludes A Handmaidens Tale, a book I have been meaning to read since I became aware of it. That said, I can always read this outside this challenge. For this challenge, I read the MaddAddam trilogy:
Oryx and Crake (5 out of 5 stars)
The Year of the Flood (4 out of 5 stars)
MaddAddam (5 out of 5 stars)
A collection of short stories (either by one person or an anthology by many people)
I actually bought The Seeds of Time by John Wyndham for $5 in a second-hand books store recently (I got $1 off the sticker price), but before I saw the challenge – a timely purchase. Click here for review: 3 of 5 stars.
A book published by an indie press
Ok – I haven't picked the exact book, but I know the press – I found Lazy Fascist Press (though a Book Riot link) and I need to try some of these titles. Loads of these look brilliant (FYI – if you think your book has a better title than 'Motherfucking Sharks', you are wrong :P).
Click here for the review: 4 of 5 stars.
A book by or about someone that identifies as LGBTQ
I have two books by Clive Barker that I have owned forever, but never read (I have no idea why – I love his stuff…). One of these is a book of plays called Incarnations, the other is a novel called Sacrament. I haven't decided which one I will select yet, but this is a great opportunity to get a book off my 'guilty list' (FYI – Sacrament actually has the short odds here, as the protagonist is gay, meaning this book will do double duty against the category).
Update – Click here for review: Sacrament – 4 out of 5 stars
A book by a person whose gender is different from your own
I obtained a free copy of an Australian author's fantasy/romance ebook from Momentum Books: Destiny of the Light: Shadow Through Time by Louise Cusack. 2015 is the time to knock this one over, as it covers off on four of my personal reading goals – read more by Australians, more by women, read different genres (this has some romance in it – scary!) and more stuff from newer authors.
A book that takes place in Asia
Battle Royale by Koushun Takami has been on my TBR list for ages.
A book by an author from Africa
I have had the name Nnedi Okorafor at the back of my mind for some time – very interested in her award winning Who Fears Death.
A book that is by or about someone from an indigenous culture (Native Americans, Aboriginals, etc.)
Love the idea of reading a book by an indigenous Australian author, but I wanted to avoid a straight out history – rather I am very interested in how their different experiences and culture translates to the writing of fiction. I have selected Scream Black Murder by Philip McLaren .
A microhistory
Going local with the microhistory – The Cruel City: Is Adelaide the Murder Capital of Australia by Stephen Orr. Being an Adelaide boy, and having had a few crime novel ideas flash across my brain over the last 6 months, I'm excited about this one.
This one was a little disappointing… 2 out of 5 stars. Click here for the review.
A YA novel
Again sticking close to home, I got Jump (Twinmaker 1) by Adelaide Author Sean Williams for free on iBook's 'first in a series: free' promotion.
Good, fun read. Very enjoyable. My review – 4 out of 5 stars.
A sci-fi novel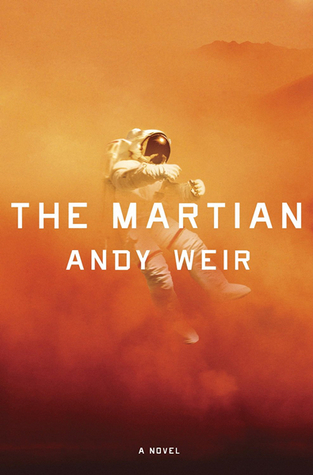 This one will be an easy one to tick off – I've been meaning to read The Martian by Andy Weir for some time.
A romance novel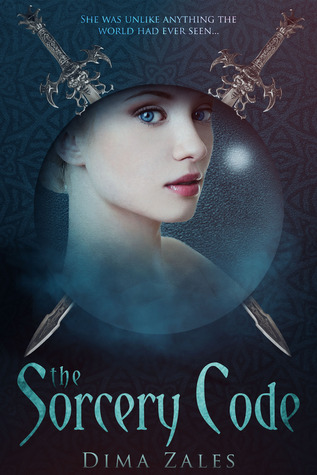 A very tough one, but a genre I had to try at some stage. Another free first in a series iBook (I didn't want to spend money on one of these), I'm taking the softer option of a cross genre book The Sorcery Code by Dima Zales and Anna Zaires – a fantasy/romance novel. I'm justifying this soft approach option by taking another romance novel in another category.
Update: Ok, I went in a different direction with the first Outlander book, which was great. 4 of 5 stars. Review here.
A National Book Award, Man Booker Prize or Pulitzer Prize winner from the last decade
I am currently tossing up between some Man Booker prize winners – Wolf Hall (2009) by Hilary Mantel, which then leads to its similarly winning sequel Bring up the Bodies(2012) – apparently a more sympathetic view of Cromwell in the time of Henry VIII. The alternative is the more recently winning novel (2014 winner) by Richard Flanagan, The Narrow Road To The Deep North. I am leaning towards Narrow Road, as again, the author is Australian, but also my own grandfather was a Japanese POW, a topic central to this story. Then again, I may read all three.
I read Narrow Road – excellent book – 5 out of 5 stars. Read the review here.
A book that is a retelling of a classic story (fairytale, Shakespearian play, classic novel, etc.)
If I were an unethical man, I would simply re-read the excellent Mists of Avalon by Marion Zimmer Bradley (retelling the King Arthur classic) and call this done. However after searching for inspiration (I was lost for some time, there seems to be simply countless YA rehashing of classic) I have decided to keep this slot is still open, and wait for recommendations from fellow bloggers. Currently I am leaning towards the play Rosencrantz and Guildenstern Are Dead by Tom Stoppard (influenced in some degree by the recent quote and discussion on Matt's Books, Brains and Beer blog).
An audiobook
I think I will pick something by David Sedaris, his essays always seem funnier when he reads them, plus I know my wife will enjoy it.
A collection of poetry
Ah, simple – Bo Burnham's Egghead: Or You Can't Survive On Ideas Alone. Love his work. If you have a chance, check out his YouTube channel.
A book that someone else has recommended to you
I decided to go to a source that would challenge me on this – my mother-in-law. She is an avid reader, but I suspect we have very different genre preferences. In any case, her recommendation of The Garden of Evening Mists by Eng Tan Twan will fit nicely into this category.
A book that was originally published in another language
Another one on the TBR list – The Three Body Problem by Cixin Liu is translated from its original Chinese.
A graphic novel, a graphic memoir or a collection of comics of any kind
I haven't decided on this, but I think I will hit one of the classics – a Batman or Superman collection, maybe a Green Lantern, as my three year old son is crazy for superheros (my fault), and I think he would get a kick out of it in a few years.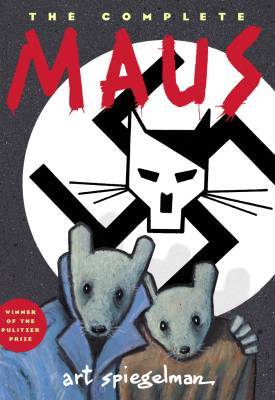 Update: Ok – big change of plans. I decided to go for The Complete Maus instead of a Superman. Great stuff. Click here for review: 5 out of 5 stars.
A book that you would consider a guilty pleasure
Easy, I'll read the next one of the Horus Heresy – I am up to The Unremembered Empire, by Dan Abnett. I generally don't feel guilt over enjoying myself.
A book published before 1850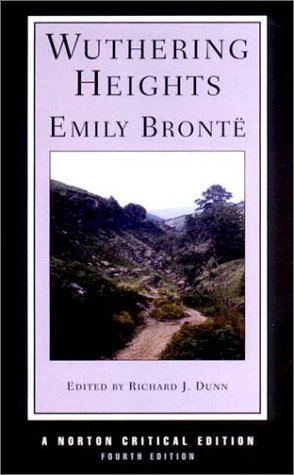 My wife convinced me to read Wuthering Heights, by Emily Bronte. This will also serve as a secondary and proper romance novel so that I feel better about cheating earlier. :P.
A real surprise – this is better than I expected, and IS IN NO WAY A ROMANCE! My review is here: 4 out of 5 stars.
A book published this year (2014)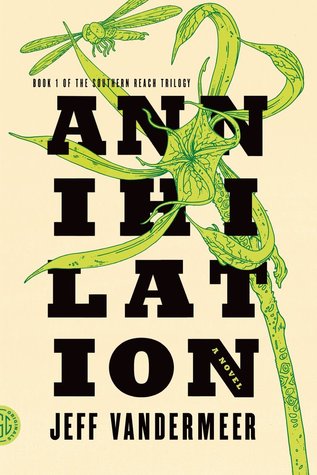 Annihilation by Jeff Vandermeer is another on my exceeding long TBR list.
A self-improvement book (can be traditionally or non-traditionally considered "self-improvement")
Ah, searching for this one was torturous. I despise the industry of self-help as a shallow cash grab by unethical authors ripping off the mindless masses, and I dreaded having to read any awful example. So I cast my net very far afield, and looked at self-help in the skills development sense, as a philosophical basis for living – that is, one with minimal 'wishful thinking brings fortune'. Looking into some of the earliest examples of this instructional self-help book, I eventually landed on Machiavelli's The Prince. I am now very enthused about this category…
---
So that is my list. Of course, I will read more than this, but I feel it's an excellent start to a year of Reading Harder. Let me know what your plans are for the year, if you are going to join the challenge, let me know what books you are planning! Thanks for your support in reading my blog over the last five months, this has been more fun than I anticipated. Cheers KT