I mentioned yesterday I might chat about my new writing toys, so here is the first one. I bought a Surface Pro 4.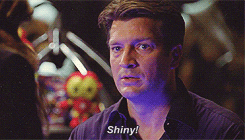 I'm not going to give a technical review. I am not particularly IT savvy and I just don't care enough about the numbers to learn enough to talk intelligently about them.
For those interested, it's 128 GB i5 4GB RAM. I didn't go for the most powerful option. I wanted a word-processor/internet machine. If I got one powerful enough to play games, I would play games.
I did splash out on some drawing software, and I gotta say – the Sketchable on the Surface is pretty fun:
But my scribbles aside, the reason I wanted an expensive gadget like the Surface was to have a conveniently movable writing computer. It had to be light (it is) and it had to have a reasonable keyboard (it does) and it had to be quick (it is).
Basically it doesn't matter where I am – if I can be distracted I  WILL be distracted. One of the reasons I stopped writing in the first place was my inability to drown out distractions in the living room (where our desktop PC is). The wife watches TV at the end of the day, and I cannot be in the same room as a TV and get any work done. I don't have an office at home, or a study, or anywhere that is conveniently out of the way of the rest of the family,.
So buying the Surface was like buying peace and quiet. Once the kids are in bed, I can move to the kitchen, move outside to the back yard (when it's nice outside), move to the bedroom…I can get my writing done anywhere. I can't remove the distraction but I can remove myself from the distraction. Sure – having a computer with the internet isn't great for writing…but the TV is  fatal.
Anyway, as a result being able to move away from the TV, I've started writing again and here we are.
So here's today's question:
What do you use to give yourself the space to write from distractions (like family or the TV)? Technology? Geography? Let me know.
– KT
---
Daily Word Count: 436
Total Word Count:1,550
Today's Soundtrack: